Add Seven More Tellys to our Tally
Posted On February 27, 2012 in Uncategorized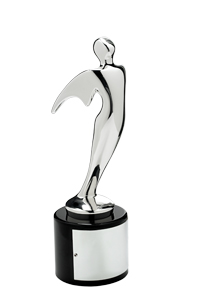 Out of a field of 11,000 entries from 50 states and five continents, 3 Roads Communications has just been selected as the winner of seven Telly Awards for its public television show "The Truth About Money with Ric Edelman," and a public service announcement the company created and produced for the Selective Service System. 3 Roads was honored in the categories of editing, information, education and social responsibility.
"This is the second time that 'The Truth About Money with Ric Edelman' has been rewarded with multiple Telly Awards, and I couldn't be prouder," said Russ Hodge, president of 3 Roads Communications. "You don't receive this kind of high-level recognition unless your productions are judged and found to be uniformly excellent. This is a tribute to both the dynamic talent of Ric Edelman and our brilliant and creative team at 3 Roads."
The Telly Awards honor outstanding international video and film productions. For over a quarter century it has been considered a symbol of creative excellence.
'The Truth About Money with Ric Edelman" episodes that were lauded featured:
*Edelman using the fairy tale "Goldilocks" as an educational tool on when the time to take money from an IRA account is just right
* Edelman's interview with baseball great/Texas Rangers team-owner Nolan Ryan, on the financial intricacies involved in being a businessman in his industry
*Edelman's insights into affording college and buying a house
The show is offered in some of the largest television markets in the nation and such hallmark public television stations as WETA (Washington DC), KCET (LA), KERA (Dallas), HOU (Houston), MPT (Maryland Public Television), and KQED (San Francisco). In the year since its debut, "The Truth About Money with Ric Edelman" has been broadcast over 8500 times in 220 public television stations.