February 2012 Newsletter
Posted On February 29, 2012 in Uncategorized
ADD SEVEN MORE TELLYS TO OUR TALLY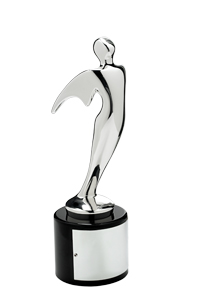 Out of a field of 11,000 entries from 50 states and five continents, 3 Roads Communications has just been selected as the winner of seven Telly Awards for its public television show The Truth About Money with Ric Edelman, and a public service announcement the company created and produced for the Selective Service System. 3 Roads was honored in the categories of editing, information, education and social responsibility.
"This is the second time that The Truth About Money with Ric Edelman has been rewarded with multiple Telly Awards, and I couldn't be prouder," said Russ Hodge, president of 3 Roads Communications. "You don't receive this kind of high-level recognition unless your productions are judged and found to be uniformly excellent. This is a tribute to both the dynamic talent of Ric Edelman and our brilliant and creative team at 3 Roads."
The Telly Awards honor outstanding international video and film productions.  For over a quarter century it has been considered a symbol of creative excellence.
"RESCUE IN THE PHILIPPINES" HAS NEW YORK SHOWING

3 Roads documentary, Rescue in the Philippines, is still in progress.  But a ten minute rough cut recently premiered at the Harmonie Club on Fifth Avenue in New York City.
More than sixty guests applauded the story of the Frieder brothers, four American cigar manufacturers who teamed with  the first elected President of the Philippines, Manuel Quezon; U.S. High Commissioner Paul McNutt, and then Colonel Dwight Eisenhower to rescue more than 1,200 European Jews from the Holocaust.
3 ROADS ON THE ROAD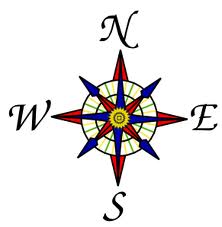 3 Roads has been busy travelling all directions: North, South, East, West.
After getting back from the Far East in the Philippines late last month, the crew was off on a road trip South to Florida to shoot segments for the public TV show The Truth About Money With Ric Edelman– including stops in Jacksonville, Ft. Lauderdale, Key West, and Sarasota.
The third week of February, we went North to New York City for the Rescue in the Philippines reception mentioned above as well as interviews for the documentary and our public TV show The Truth About Money With Ric Edelman — then another interview at the University of Pennsylvania in Philadelphia.
Next month, we go West to Las Vegas, Los Angeles, and Phoenix for more interviews on our major projects.  We have our compasses ready.