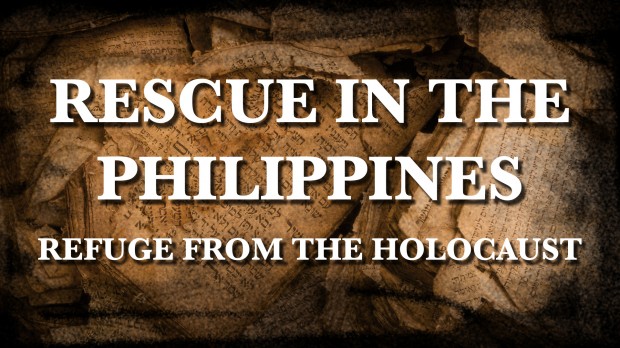 Rescue in the Philippines
"Rescue in The Philippines" is a one-hour documentary of the untold story of how the five Frieder brothers, Cincinnati businessmen making two-for-a-nickel cigars in World War II Manila, together with Manuel Quezon, the charismatic first president of the Philippines, Paul McNutt, U.S. High Commissioner and former governor of Indiana (preparing for his own presidential campaign), and an ambitious U.S. Army Colonel named Dwight Eisenhower, helped 1,300 Jews escape the Nazis and immigrate to the Philippines.
Project Link: http://rescueinthephilippines.com/
---
FTP
If you have any questions please email rhodgethr@aol.com or call 301-662-4121.
---
Videos
Refuge from the Holocaust Official Promo
Official APT Promo.mp4
Download
Frieders Excerpt.mp4
Download
Eisenhower Excerpt.mp4
Download
Quezon Excerpt.mp4
Download
---
Documents
One Sheeter Final.pdf
Download
Press Kit FINAL.pdf
Download
Rescue in the Philippines press release APT.doc
Download
---
Photos
3 Roads Communications
5346B Ballenger Creek Pike
Frederick, MD 21703
For questions, email us at info@3roads.com or call
301-662-4121.