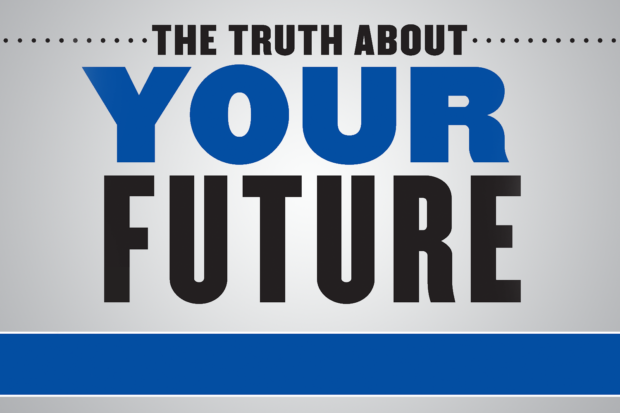 The Truth About Your Future
Renowned financial advisor Ric Edelman, Barron's top financial advisor for 3 consecutive years, guides viewers through the explosive growth in exponential technology, and the impact of that growth on their personal finances. Covering every topic from preparing for the jobs of the future to providing for a secure future even if you live to be 120, Edelman makes the future less scary for viewers and gives them the information they need to make smart choices.
A project eight years in the making, this Public TV Pledge special is based on Edelman's NY Times Business bestseller The Truth About Your Future. Edelman has gleaned the most salient information from dozens of high profile thinkers in the worlds of technology, medicine and finance to help viewers navigate the rapidly evolving future, and to make prudent financial decisions now to live the lifestyle they want in the future.
In Ric Edelman's The Truth About Your Future, Ric Edelman makes the information accessible to average viewers, and provides a road map for them to achieve their goals. Viewers will be inspired by the rapidly evolving technological changes they face, and will also be inspired to make actionable decisions based on the information they receive.
---
Video
---
Graphics
To download premium graphics for the pledge breaks, please click the following link:
Download
---
Documents
Donor Template for PBS Stations.xlsx
(Email completed form to russ.hodge@3roads.com)
Download
---
Photos
3 Roads Communications
5346B Ballenger Creek Pike
Frederick, MD 21703
For questions, email us at info@3roads.com or call
301-662-4121.