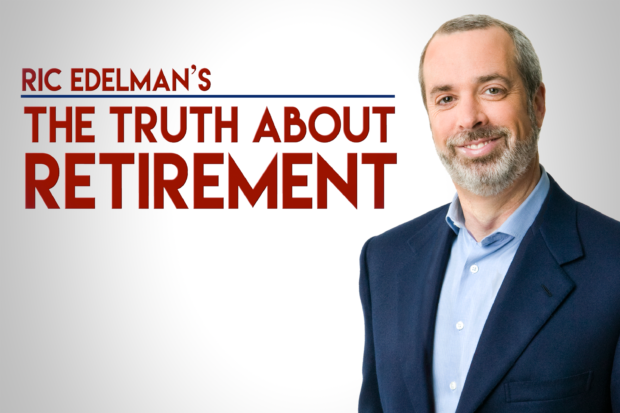 The Truth About Retirement
In RIC EDELMAN'S THE TRUTH ABOUT RETIREMENT, financial advisor Ric Edelman—host of the syndicated personal finance talk radio show The Ric Edelman Show and the television series THE TRUTH ABOUT MONEY WITH RIC EDELMAN—provides an action plan that people can use to ensure a fiscally secure retirement. With a focus on the new Social Security laws that took effect in the beginning of 2016, Ric conveys the important strategies that viewers of all ages need to plan their retirement. He also covers investment strategies and estate planning. The program is fast, entertaining and accessible, and filled with information individuals can use to make informed decisions about their financial futures.
---
FTP
To download the promo, please go to the following FTP site:
FTP server: ftp.3roads.com
FTP username: mediapass@3roads.com
password: Pre$$Pa$$
---
Video
---
Graphics
To download premium graphics for the pledge breaks, please click the following link:
Download
---
Documents
The Truth About Retirement Press Release APT.doc
Download
Donor Template for PBS Stations.xlsx
(Email completed form to russ.hodge@3roads.com)
Download
---
Photos
3 Roads Communications
5346B Ballenger Creek Pike
Frederick, MD 21703
For questions, email us at info@3roads.com or call
301-662-4121.