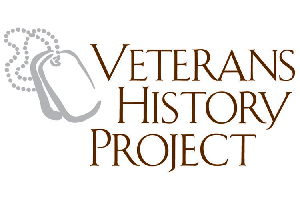 Veterans History Project
The Library of Congress Veterans History Project (VHP) has issued :30 second TV broadcast Public Service Announcements (PSAs) in English and in Spanish that urge the public to record their memories of their deceased veteran and to submit photos, diaries or journals of their deceased veteran to the Veterans History Project.
Veterans History Project was created in 2000 by Congress as part of the American Folklife Center at the Library of Congress. VHP's mission is to collect, preserve, and make accessible the personal accounts of American war veterans so that future generations may hear directly from veterans and better understand the realities of war. VHP relies on volunteers to interview veterans to contribute to the permanent library by submitting audio and video interviews along with documentation. To learn more on the project and download the field kit visit www.loc.gov/vets
FTP
Username: mediapass@3roads.com
Server: ftp.3roads.com/
Password: Pre$$Pa$$
2017 Videos
:30 second English
:30 second Spanish
2016 Videos
2015 Videos
Print PSAs
Digital PSAs
Photos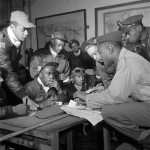 Tuskegee Airmen
Caption:
Download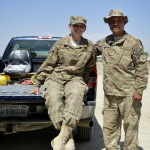 Father and Daughter- Iraq War
Caption:
Download

Caption:
Download
3 Roads Communications
5346B Ballenger Creek Pike
Frederick, MD 21703
For questions, email us at info@3roads.com or call
301-662-4121.